Home >Portable ECG > Mono Micro Ambulatory ECG Recorder Dicare-m1C
Mono Micro Ambulatory ECG Recorder Dicare-m1C
MONO ECG Recorder is an intelligent, multi-function, non-invasive, reliable and easy-operating ECG recorder/monitor. Users can use it to record, measure and monitor their ECG and heart rate by themselves anywhere, anytime and in any movements (including free movement), so that users can evaluate their heart functions promptly and continuously to reduce the risk of serious cardiac accidents.
MicroECG operation video: http://www.dimetekus.com/uploadfile/upload/MicroECG%20Video.rar
Product Featrures
The preset multiple operation modes meet various needs for cardiac

recording and monitoring: fingertip/chest touch mode, electrode cable

mode, monitor mode, Holter mode, and more.

The device can display the ECG waveforms clearly and completely right

after recording, which can be stored for further clinical reviews.

More than 24 hours continuous dynamic recording of ECG data helps

capture the cardiac events more effectively.

Continuous ECG monitoring in the status from resting to strenuous exercise

with audio/visual alarms for detecting abnormal heart rhythms in real-time

helps avoid dangerous cardiac overload.

PC program is provided for viewing, managing, and printing ECG data that

helps follow-up illness progress.

The optional professional ECG software allows clinicians to analyze ECG

trend and arrhythmias more professionally and systematically.
Product Application
Ø Capture ECG events without delay when not feeling well at home or at work to provide references for more effective clinical diagnosis.
Ø Accumulate regularly the ECG database and track the ECG changes for better control over the cardiac process without hospitalization.
Ø Monitor the heart functions anywhere, anytime and in any movements for early precaution to reduce the risk of cardiovascular accident.
Ø Suitable for people with coronary heart diseases, hypertension, diabetes, pulmonary heart disease and many other diseases.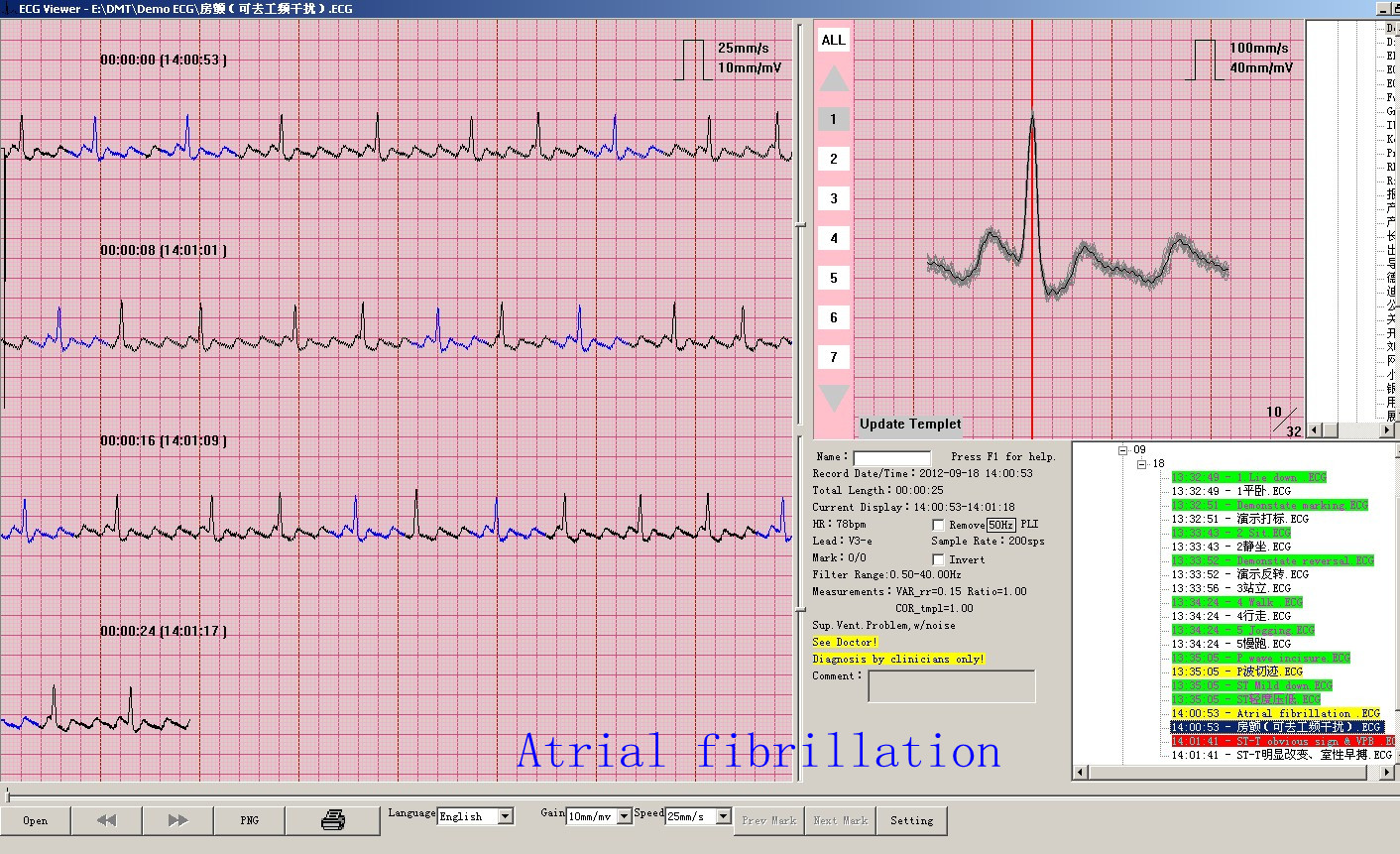 Product Description
Copyright © 2011-2020 Dimetek Digital Medical Technologies,Ltd All Rights Reserved.